High performance subsidiaries have spiced up our favorite luxury titans for a few decades now, giving us singular-letter indication that "sleepers" really do exist and also heating up competition among our favorite marques.  Let's take a look at the most developed and successful performance lines out there, some of which we're proud to have among our lineup of exotic car rentals and luxury car timeshares.  Mercedes' expanding AMG line, BMW's legendary M cars and Audi's S line represent the best examples out of Germany.  To try to rank these hot-rod renditions is not only a daunting task, but perhaps a dangerous one, with diehard enthusiasts of each respective brand willing to engage in brass knuckle rhetoric to substantiate dominance in the sports car realm.  A more efficient and insightful take take on the topic will look a bit into the history of these performance cars, so let's take a look at how our favorite luxury car brands have earned their place in our paddock and in the hearts of sports car enthusiasts.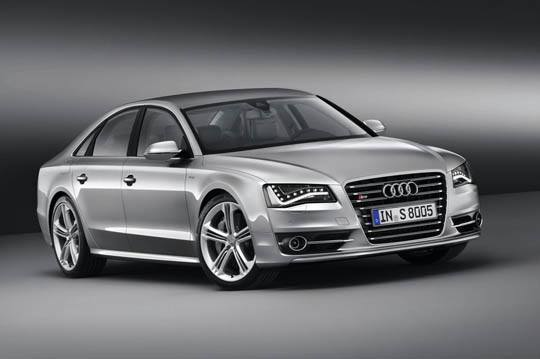 While each subsidiary offered engineering support and racing vehicles for their respective brands back into the 60's, the oldest street-car modification, and perhaps the quintessential representation of the bunch is BMW's M-line of cars.  The first badged example came with the M1, still arguably BMW's only true supercar to date, not including the stout but alluring Z8.  Introduced in Paris in 1978, it was the only mid-engined BMW to be mass-produced, and set the stage for satisfyingly versatile high-performance inline sixes from BMW.  Right behind the M1 was the M535i, which is the earliest predecessor to the sedan family's wild child, the M5.  The lowest M denomination has famously gone to the M3.  Forced induction is usually a key point of difference for performance lines and BMW took a liking to the beautiful hiss of the turbocharger.  This has held true historically, but now we are seeing a bias toward larger output, naturally aspirated renditions in V8 and even V10 form in the last generation M5.  Bottom line, BMW's M cars are high-revving, driver-focused machines.  And with the way that sports cars are evolving, are some of the only cars (especially sedans) to offer manual transmissions.  Our beautiful black BMW M3 rental is the best current example of BMW's intentions with the M.
Notice that you've never seen a BMW M7 on the road?  Well Bimmer believes that only those cars with agility inherent in their soul should rock the M monicker, but Mercedes has broadened this outlook with its AMG cars.  In stark contrast, Mercedes has AMG'd the guts out of a wide range of its vehicles, from the C-class to the S-class to the ML SUV.  Mercedes shows a preference for whining superchargers over turbo or natural aspiration, giving its AMG vehicles a taste for massive torque over high-winding redlines.  Some of the early mass-production examples came in the form of the small C-class sedan, utilizing supercharged six and eight cylinder motors.  Today's sportiest examples come in SL and SLK renditions, both of which you can test out with our SLK55 AMG rental and SL55 AMG rental.  Both of these beasts come with supercharged V8's and launch you to 60 in well under 5 seconds.  Watch your lead foot though, their generous torque ratings have a tendency to spin the wheels.
Audi's high-performance renditions come in two forms, the S and RS models, with the latter representing even hotter performance ratings.  Audi came into the performance line game around the same time in the early 90's with the S2 coupe and soon expanded to the S4, S6 and S8 models.  Rather than forced induction, Audi opted for packing naturally aspirated V8 grunt.  But don't be surprised to find V10 motors in modern representations of Audi's S line, while the newest S8 uses a turbocharged V8.  Audi's S line seems to represent the small gap between Mercedes AMG and BMW M, adding some of BMW's sportier attributes with the luxury inherent in any of the Mercedes.  And while we don't currently have an S-line vehicle in our collection, our Audi R8 rental is undoubtedly the best example of Audi's sporty capabilities.
In the end, by examining the German approach to exotic and performance-oriented versions of its spec cars proves where the inspiration for high-performance models among other brands is rooted.  These cars represent the everyday driver's opportunity to experience exotic performance in an "under the radar" package.  Although these sports cars represent a brand's "halo" vehicles (those that pack the most technology and performance), there is nothing angelic about driving these cars.
Photo Credits:
- http://www.classicandperformancecar.com/front_website/octane_interact/modelpicture.php?id=3524
- http://automotorcar.com/uploads/2011/09/2013-Audi-S8-Reviews-Front.jpg