Aston Martin has graced us with an updated version of its wonderful V8 Vantage.  One of the most striking features of the press release, in fact, seems to be the MSRP.  The price is not striking for being exorbitant, but rather for the value it poses.  What?!  An Aston Martin that presents a monetary value?  An interesting trend we see in the automotive marketplace is the increasing cost of cars today.  This is not only reflected by the average sales price of a car in the U.S. as now over $30k, but also in the way that exotic and luxury vehicles are priced.  With simple mathematics, let's see how mainstream luxury, such as an S-class, has stacks up with exotic offerings, such as an Aston Martin, in 2000 and today in 2012.
In 2000, a Mercedes S500 would run you about $78k, with an Aston Martin DB7, AM's most popular and "affordable" option, running about $140k.  In short, an S-class cost about 56% the price of an Aston Martin in 2000.  Now fast-forward to today, with a base S550 coming in at about $95k and the Aston Martin V8 Vantage at about $118k.  Today's S-class now represents a whopping 81% the cost of an Aston Martin.  So, what is going on here?  Are popular luxury cars getting too expensive or are exotic cars becoming too accessible?  Before anything else, we'd like to note that one of our goals is to eliminate "accessibility" based on price, which is why we offer a wide array of exotic car rental options and memberships so that anyone and everyone can experience the joy of an exotic or luxury automobile.  But, back to our question.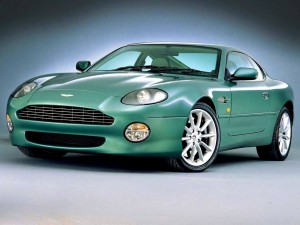 First, luxury cars like the Mercedes S-class or Jaguar XJ have always been expensive machines and have always played with the fine line between luxury and exotic.  But, they seem to be blurring that line more and more as base model prices hit six digits, inch closer and closer to notoriously exotic brands like Aston Martin.  But rather than embrace the idea that popular luxury cars are getting more expensive, could exotic cars be coming in too cheap?  In the end, it's not so much that exotic cars are becoming too cheap (what an oxymoron!), but that exotic brands are offering us more and more, which is something any enthusiast should embrace.  Ten years ago Aston Martin only offered us the DB7 and the V12 Vanquish.  In today's terms, you could think of that as only having the DB9 and the One-77 gracing our roads.  That being said, it seems as though it is more the expansion of exotic brands than the seemingly high prices of popular luxury cars that are distorting the ratio.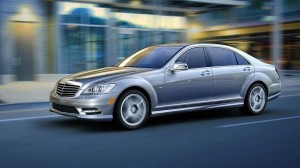 But, let's not leave this pricing argument quite yet.  In today's economic struggles, why are exotic cars being scooped up at such a quick rate, causing these brands to expand their lineup?  The argument may be tired, but it is very true: China.  A decade ago, there were far fewer free-spending, wealthy chinese with an appetite for luxury cars.  This fact has made a "180," causing luxury and exotic brands to flock to the East, as proven by the 2012 Beijing Motor Show.  What is even more interesting is that these consumers are scooping up luxury and exotic offerings at an even more exorbitant price than here in the States.  Earlier this month, about 20 luxury and exotic cars, including a Ferrari 458 Italia and a Lamborghini Aventador, were suspected stolen and intercepted at the Port of Long Beach on their way to Hong Kong where they would fetch a staggering two to three times higher MSRP than here in the states.
So, by simply comparing price, we find an interesting trend in ten years or so.  Not only are luxury cars getting pricier and exotic brands offering more options, but there is a larger global marketplace ready and willing to buy all of them up.  An interesting trend, sure, but we hope to provide you the exotic auto experience without any concern for price of purchase or ownership.  Whether it be a club membership or just a weekend with one of our exotic auto rentals, take a look at our collection of exotics and hop in one today!