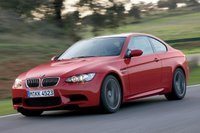 With each new generation of BMW M3, it continues gravitating towards the appeal and approval of the mass market and further away from the original, raw E30 M3. This isn't to say the M3 is not an awesome performer and all around winner, but when anyone can use the car as a daily driver, it has then become too luxurious and ubiquitous in my books.
I know some hardcore BMW M3 nuts will say I'm crazy as they try to defend the M3 as perfect as it is now. Yes, the M3 is great performance car and yet can still be used with versatility. I am fine with that, don't get me wrong, but…the M3′s position is as BMW's scorching racer and a racer shouldn't be out to satisfy everyone. The M3 has really just become the top of the line 3-Series, like Audi's S4. BMW needs to introduce the M3R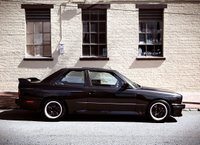 (or something like CSL). Unlike the ultra rare CSL, which you never see, BMW should sell this lighter, racier, slightly more powerful car through all dealers, not just a limited run for the lucky few. I am suggesting that just like they sell the convertible and four door sedan along side the M3 coupe, there should also be a light version that is more raw.
There are certainly benefits with each new generation of M3 that has increasingly more electronic gadgetry and over rides (read rubbery-computerized road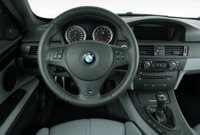 manners), a plush interior, a full bevy of amenities and thus the ever-present added weight and an increasing price tag. In general, this trend is across all categories of cars, so I am not saying that only BMW's M3 suffers from the bloating effect of more luxury nannies being added. The M3 has evolved too far from its roots as a raw, seat of the pants version of the 3-Series. Now it is as common and as smooth as its little brother, the 335i.
For anyone wondering, here is the evolution of the various BMW M3 generations: E30 (1986 – 1992); E36 (1994 – 1999); E46 (2001 – 2006); E92 (2008+ ). Sales volume has progressively crept upward as each model is designed to better accommodate the mass market.
Am I crazy to desire a harder core M3 than what is parked in every lot around town? I want an M3 that isn't designed to be a run-of-the-mill daily driver for the every-man. The M3 I want makes no sacrifices to accommodate comfort and luxury. That is what the original E30 was – simple, raw, pure sports car.
BMW, I dare you to build an M3 that isn't designed to sell 40,000 units. Come on, reinvent the M3. Please?