What comes to mind when you think of the word "coach builder?"  A literal dissection brings up an age old practice (approximately 400 years) of constructing horse-drawn carriages which has its roots in Great Britain.  As coach building manifested itself in early automobiles, it continued to revolve around one-of-a-kind chassis and body formations, which was the only option in the very early days of the automobile.  But, now we have outstandingly advanced machinery and human expertise in the manufacturing of automobiles, so where might coach building find a place in the 21st century?
As many enthusiasts and industry-savvy individuals have noticed, customization and bespoke offerings from high-end auto brands is on the rise as the influence of developing nations in the international business landscape runs deeper, along with the pockets of those pulling the strings.  Customization is not only about displaying wealth and capabilities, but about creating an emotional, powerful relationship with a product or possession, most notably with beautiful and exotics cars.  For 90 years, the famous Italian coach builder Zagato has helped to define and foster this relationship on multiple levels, between consumer and car as well as between a brand and its own products.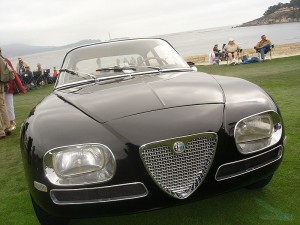 A distinctly Italian brand itself, Zagato applied the vast majority of its exotic, aeronautically inspired designs to fellow Italian brands, most notably Fiat, Alfa Romeo and Lancia.  Another one of Zagato's long lasting relationships includes that of Aston Martin for which the design house has produced stunning renditions of the brand's already admirable offerings.  In fact, one of Zagato's most recent and noteworthy creations comes in the form of the Aston Martin V12 Zagato, which was released about a year ago at the Villa d'Este on Lake Como in Italy.  While mechanics and power ratings are generally unchanged, aesthetics are heavily altered and often times utilize only a few of the car's original design cues.  In the case of the Aston Martin V12 Zagato, Zagato has applied its signature alteration in the form of a larger, gaping signature Aston Martin grille, accompanied by newly handcrafted bodywork worth 2,000 man hours.  The V12 Zagato came out magnificently aggressive, to say the least, with a very sporty, stout and menacing disposition.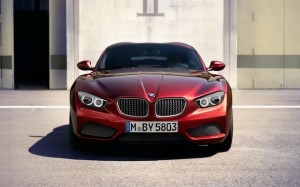 Zagato's newest collaboration is with BMW, expressed as the BMW Zagato Coupe, a Z4-inspired bombshell that just recently debuted at this year's Villa d' Este.  To reiterate, while Zagato's creations are to some degree reminiscent of a current model in the respective brand's lineup, they stay true to their coach building roots and actually build the car.  In the case of the BMW Zagato Coupe, its fully aluminum body was completely hand-built and molded into its dynamic and athletic design.  There is perhaps no better way to experience and experiment with customization than in the auto industry.  And when it comes down to it, to transform an already exotic automobile like an Aston Martin, BMW or Ferrari into an even more meaningful and emotional machine is truly a feat that Zagato can hold close.